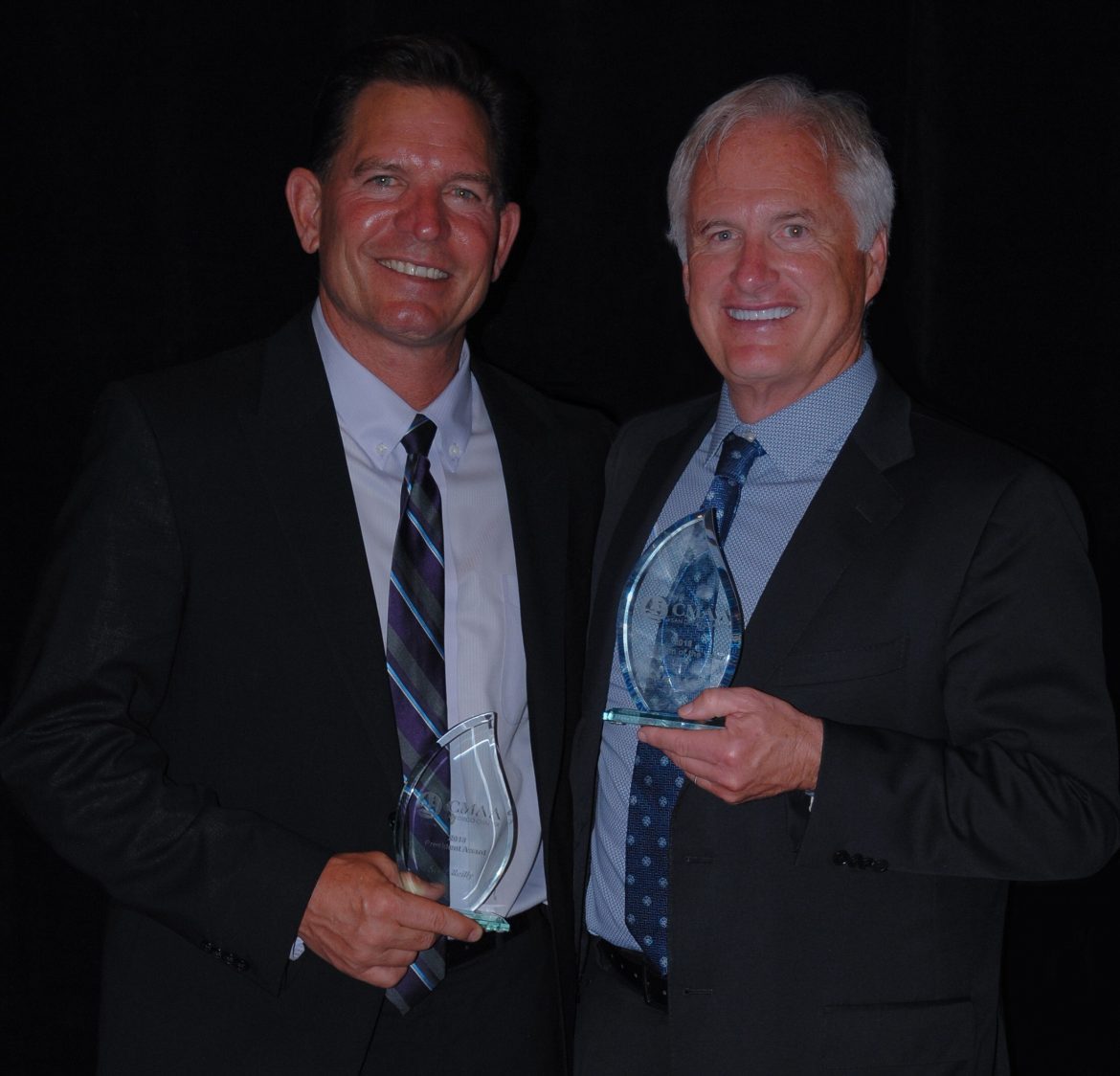 San Diego, CA (April 20, 2018) –– Richard Brady & Associates (BRADY) was honored as Firm of the Year at the Construction Management Association of America's (CMAA) San Diego Chapter's Annual Awards Banquet on April 18, 2018. The CMAA emphasized BRADY's support for the construction management profession, their efforts directed at training and development of their staff, and their commitment to providing high quality construction management services.
"This is a great honor for our firm," said Founder Richard Brady, "We take pride in delivering projects successfully for our clients, and it is very rewarding to be recognized by our peers for this dedication to the industry."
This award marks the firm's continued success and recognition of exceptional construction management services. BRADY has been recognized for outstanding achievement in the practice of construction management, for the continuous use of highly qualified construction managers, and for consistent professionalism and excellence in the industry.
Scott Reilly, Vice-President for BRADY, was also honored by the CMAA with the President's Special Service Award. He was selected due to his dedication to construction management practice and participation on the board of directors. Reilly accepted the award, saying he believes in the mission of CMAA, enjoys working with fellow members and appreciate that BRADY is supportive of his efforts.
BRADY is preparing to celebrate its 19th year of business in San Diego on May 3, 2018.  The past year saw a relocation of company headquarters, addition of key staff, and the successful execution of numerous projects for local clients. The BRADY team is honored to have been considered and proud to ultimately accept the award for CMAA 2018 Firm of the Year.
———-
Founded on May 3, 1999 in San Diego, Richard Brady & Associates is an industry leading consulting engineering firm focusing on public works.  They have recognized expertise in water related work such as water treatment, pipelines, reservoirs, pump stations and support facilities.  They also provide engineering and construction management services for other public works such as roadways, bridges, buildings, and subsurface utilities. For more information, visit richardbrady.com.